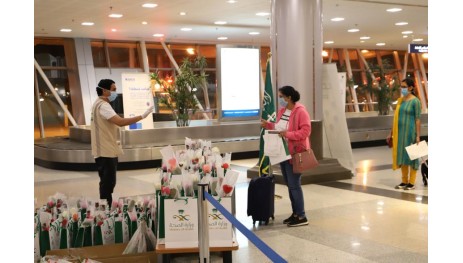 We unveil the pictures of many phases of all the collaboration which was staged on completion of the First Returning Flight on 13th May'2020 to Kingdom of Saudi Arabia.

The implementation stages of MOH employees Returning to Saudi Arabia has now gathered pace, in coordination with Indian authorities, Saudi Embassy and Airlines. After days of coordination and concerted efforts of the Royal Embassy of Saudi Arabia (Health Employment Office - New Delhi) with Indian government, this MOH initiative was a distinct one, this served as an opportunity to see the commitment & the determination showcased by our MOH employees from Cochin.

Thanks very much to everyone involved in organising the returning Flight of our employees!

We wish all MOH employees will take advantage of this!